About Gothenburg
Gothenburg is the second largest city in Sweden. It is situated on the west coast and has a population of 570 000 in the actual city and 1 010 000 in the larger Gothenburg area.
Gothenburg was founded in 1621 by King Gustavus Adolphus. The objective was to open up a window to the rest of the world. The city has developed considerably since then. In fact, from having been a traditional port and industrial city, Gothenburg has evolved into an exciting and modern centre for creativity and innovation. Today the city is a strong knowledge and information hub with a strong presence of its research-intensive pharmaceutical and automotive industries, as well as higher education, IT and media production. The city's businesses include a number of international success stories within the fields of marketing, architecture, web design and special effects in film production. Moreover, several Gothenburg-based brands have attracted a lot of attention in the fashion world in recent years.
Creativity and Innovation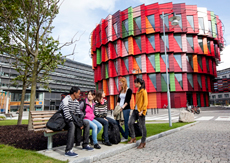 This high level of creativity and innovation is of course represented at the University of Gothenburg. The University shares an IT faculty with Chalmers University of Technology, the Sahlgrenska Academy carries out medical and health-related research and education of the highest possible quality, and the University offers strong educational research as well as outstanding research and education in the field of media. The same can be said about business, economics and marketing, film, design and fashion and a number of other areas.
The Coastal Landscape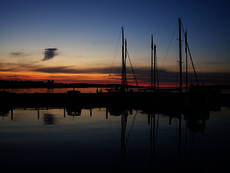 The coastal landscape and the nearby sea are very important to the University of Gothenburg and the city of Gothenburg. The city's trams provide direct access to the coastline, and once there, there is a large ferry system servicing the beautiful archipelago – a spectacular seascape consisting of about 10 000 granite islands carved out during the last Ice Age. The proximity to the water has been important to the University of Gothenburg, which has a strong marine profile and is home to about 80 percent of the country's marine research.
When asked about their stay in Gothenburg, visitors often refer to the city as 'pleasant'. A strong café culture has emerged over the years. In 2012, Gothenburg was crowned 'the culinary capital of Sweden', and there are a number of widely renowned restaurants. There are boutiques and fashion galore, coupled with a relaxed and cosy atmosphere. In Sweden and Scandinavia, people in Gothenburg are known to be quite likeable.
Unique Music Scene
Gothenburg's unique music scene is full of life. A number of festivals and arena concerts are hosted every summer, featuring major international artists, and the city's wide array of bars and nightclubs offer live music and DJs year round.